—  DER SEEHOF
Located in the heart of the "Eifel National Park", our exclusive hotel + restaurant offers you a high level of comfort, contemporary cuisine and competent service under the motto "NATURE + AMBIENCE". The immediate location on the Rursee is the ideal starting point for walks or outdoor sports activities.
In the Hotel DER SEEHOF, each of the 33 rooms or suites is modern and comfortable. In terms of a noticeable well-being, we have placed particular emphasis on high-quality materials, large windows, a healthy room climate and harmonious color, light and art concepts.
Relax in our wonderful wellness area. Pure relaxation in connection with the Eifel nature.
When can we pamper you? We look forward to you. Your SEEHOF team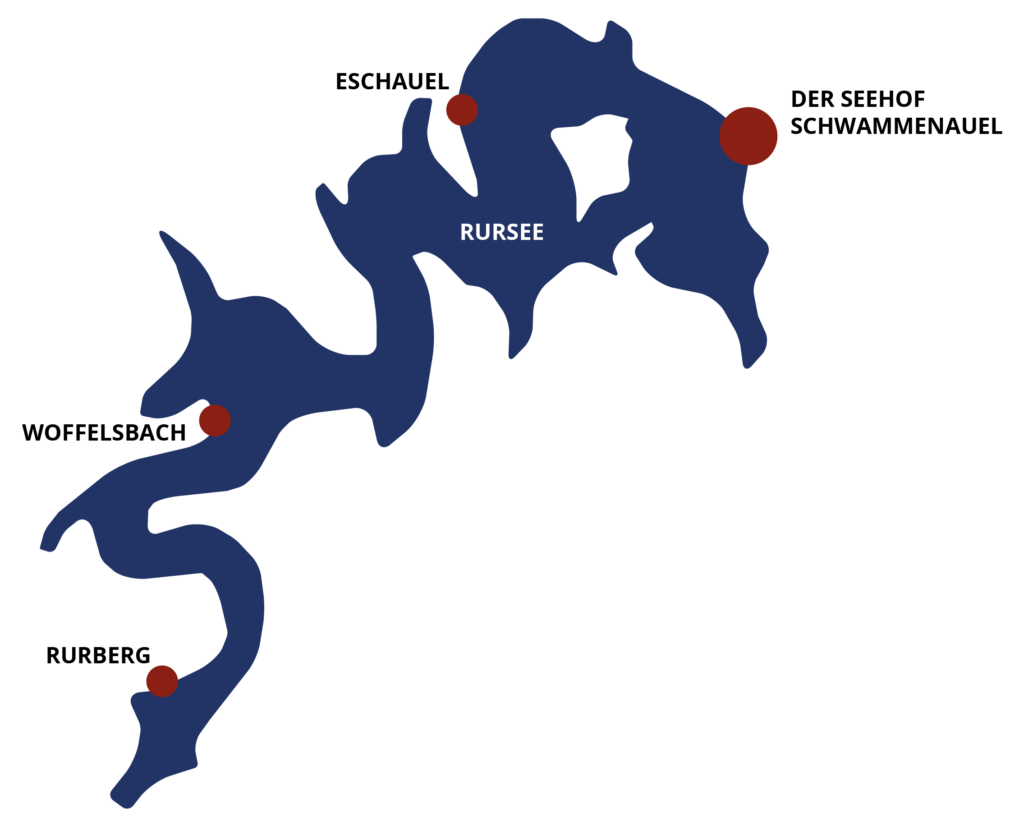 Discover the Rursee and the Eifel National Park
To make your stay as pleasant as possible
Charging stations for electric cars
Restaurant with a view of the lake
Holidays at the Rursee since 1938
A fantastic hotel that deserves every star. In any case, we weren't there for the last time.

Very nice room, the staff tried very hard, the location right on the lake fantastic.

If you're looking forward to your next visit, that should be enough.
Book one of our modern rooms or reserve a table in our restaurant