We don't compromise when it comes to food. We only prepare high quality food. Because only with enthusiastic chefs and high-quality ingredients can dishes be created that not only satiate, but also enchant the senses. Enjoy a fine drop and an excellent meal for two by candlelight in the restaurant with a wonderful view of the lake or, in good weather, on our lake terrace! We are happy to meet special requests after prior registration.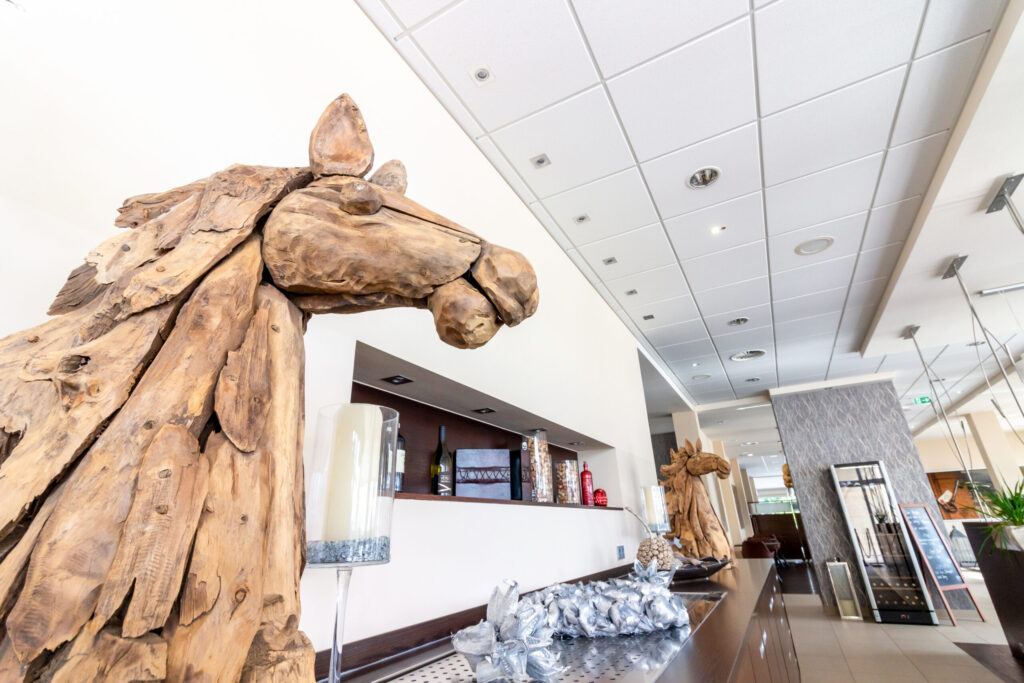 OUR OPENING HOURS in the winter months:
Restaurant & Bar:
Tuesday to Sunday 6:00 p.m. – 10:00 p.m.
Warm meals until 8:30 p.m., Saturdays until 9:00 p.m.
-Table reservation required-
Free Flow Restaurant:
Saturday – Sunday 12:00 p.m. – 5:00 p.m.
Breakfast:
Monday – Friday 7:00 a.m. to 10:00 a.m.
Saturday – Sunday 8:00 a.m. to 10:30 a.m.
We ask you from the bottom of our hearts to follow the Corona protective measures and, above all, not to question them. We also do whatever it takes to keep us all healthy.
We wish you an enjoyable stay!