We don't compromise when it comes to food. We only prepare high quality food. Because only with enthusiastic chefs and high-quality ingredients can dishes be created that not only satiate, but also enchant the senses. Enjoy a fine drop and an excellent meal for two by candlelight in the restaurant with a wonderful view of the lake or, in good weather, on our lake terrace! We are happy to meet special requests after prior registration.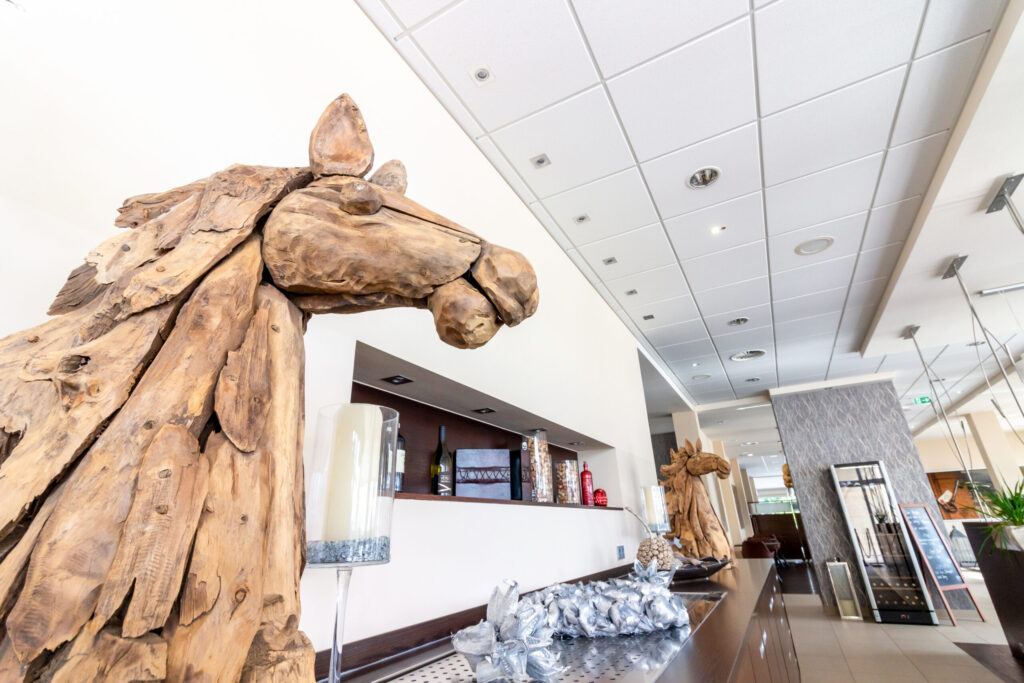 OUR OPENING HOURS
à la carte Restaurant:
Tuesday to Sunday 6:00 p.m. – 09:00 p.m. (warm kitchen until 8:30 pm)
-Table reservation required-
Free Flow Restaurant (self service):
Tuesday to Sunday 12:00 p.m. – 5:00 p.m.
Breakfast:
Monday – Thursday 7:00 a.m. to 09:30 a.m.
Friday – Sunday 8:00 a.m. to 10:30 a.m.
We wish you an enjoyable stay!
-The opening times may vary due to corona-